Model:
USB-PS110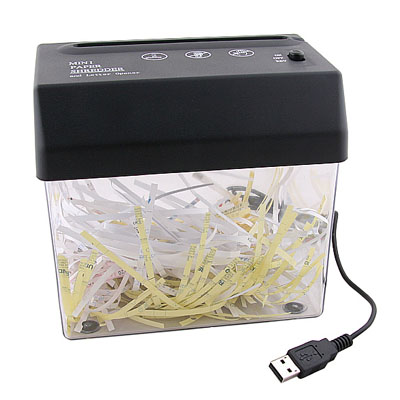 Specifications
USB Paper Shredder and Letter Opener. Get rid of any incriminating or confidential receipts, sticky notes or business cards in a second notice.
Features
Throat: 123mm
Shred A6 documents (an A4 sheet folded in two).
Shredded paper width: 3.5mm
Designed to shred any 4.8-in.-wide paper into tiny strips.
Shredding capacity: 2 sheets
Container capacity: 1.6L
On / Off / Reverse switch.
USB powered or 4 "AA" batteries.
Dimension: 16 x 12 x 14cm
Weight: 661g
Cable length: 110cm